Rome Food Tours
Taste incredible local food, and explore some of the most beautiful areas in Rome!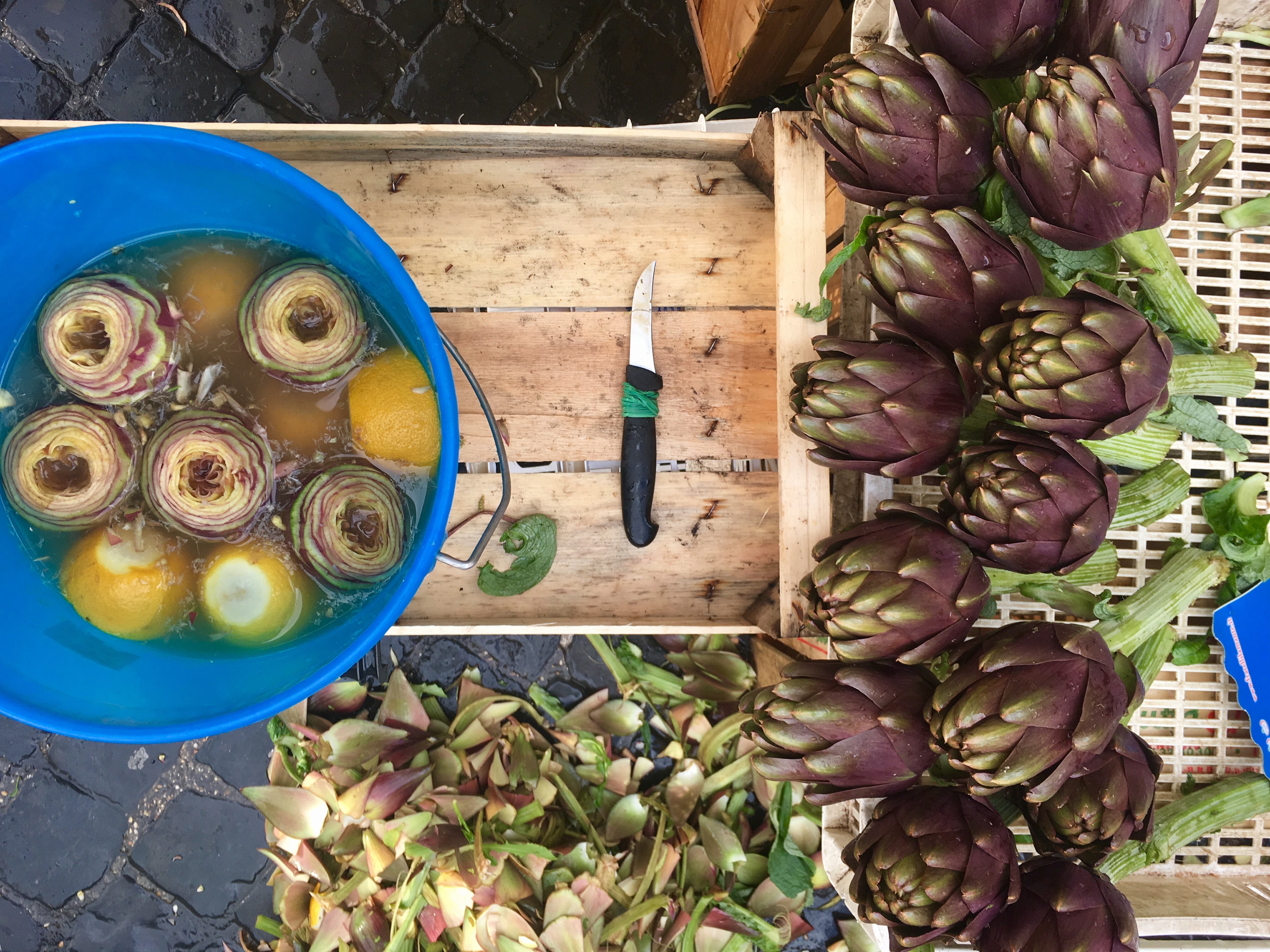 Taste Rome with Sophie!
Are you coming to Rome and want to add a delicious experience to make your trip a memorable one? My food tours offer you the chance to explore and taste the food that make up a true Roman's diet. I will take you to places where the locals go, taste incredible local food, and explore some of the most beautiful areas in Rome.
I offer six different food tours, all six are short but intense, giving you a chance to make the most of your time in Rome:
Morning at the Market
On this tour I will lead you on a food-packed morning eating some of Rome's most loved food: pizza, mozzarella, cured meats and gelato. This 2 and a half hour tour takes us around the neighbourhood of Campo de' Fiori where small shop keepers continue the tradition of running specialized shops.
Trastevere Walk
On this tour, I will accompany you on a leisurely walk through one of Rome's oldest and most charming neighborhoods: Trastevere. This neighborhood is alluring thanks to its cobble-stoned alleyways and medieval atmosphere. It is home to some of the best and most original food spots in Rome, and we will eat our way through it with fervor.
Evening Street Food
Italians don't really like to eat while walking, but there are a few food items which need to be eaten right away, and so become acceptable to be eaten while walking or while sitting on the steps of a church. This one and a half hour walk will teach you all about the staples of Roman street food, while exploring some of the best joints in Rome in the beautiful Piazza Navona/Campo de' Fiori area.
Sunday in Rome
On this tour we will spend our Sunday like a true Roman. We will shop at the local farmer's market, eating our way though their seasonal produce. This market sells some of the best cheeses, cured meats, wines, fruits and vegetables in town. If you are from Rome, this is where you go. We will end our tour by having a traditional Roman lunch in the Jewish ghetto (tour is also available on Saturdays).
Testaccio
Testaccio is one of Rome's best-hidden secrets. It's a colorful residential neighborhood, that while central to Rome, is off the beaten track to most tourists. And its identity is in great part defined by food. Testaccio was Rome's old meat packing district, so you will get a chance to walk through the old slaughterhouse and market, see local shops, and eat in one of Rome's best restaurants.
Coffee and Sweets
Rome is not only about pizza and pasta, it is also about incredible desserts and delicious coffee. On this tour we will have a relaxed walk between the Pantheon/Piazza Navona/Campo de Fiori areas, tasting the best coffee and desserts in Rome. While walking past beautiful landmarks, piazzas and churches, we will also discuss how Romans live, shop and eat.
I also create personalized food itineraries!
Based on your scheduled sightseeing plans, I will prepare a culinary itinerary that will ensure every bite you take is the best. I will plan all lunches and dinners, and make all reservations. You will receive a copy of your itinerary, which will include all the information you need to get to each restaurant, including suggested dishes to order.